Jobs For Your Garden This Autumn
Jobs For Your Garden This Autumn
Our team of expert horticulturalists have come up with a list of jobs for your garden this autumn.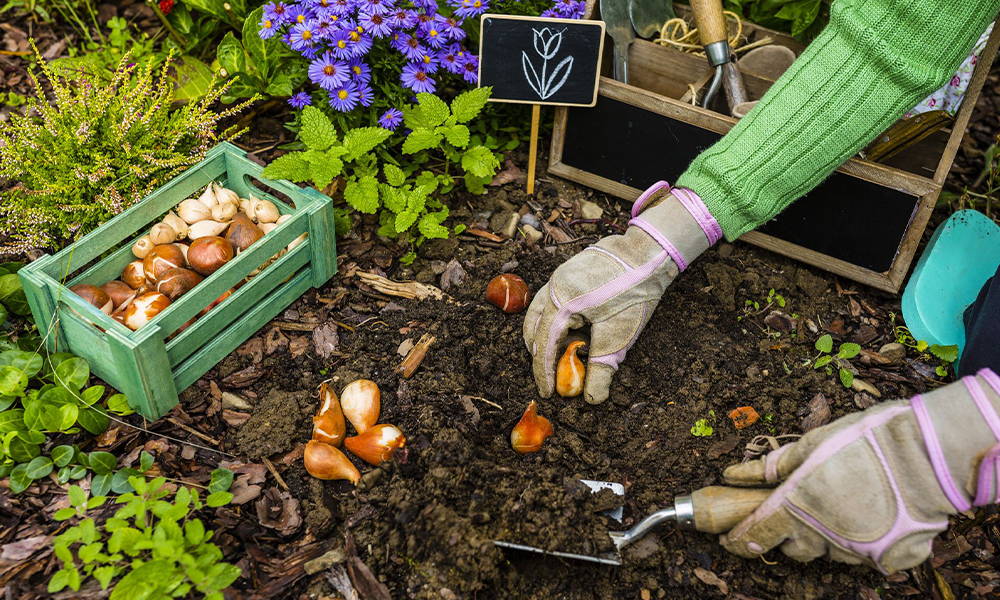 1. Trim back Lavender removing the flowers and going slightly into the foliage making sure you do not prune into the wood stems. For French lavender, dead head old flowers but best trimmed the same way in spring.
2. Get your sticky bands (grease bands) on your apple trees to prevent codling moth larva from overwintering in the ground.
3. Make sure your Rhododendrons and Camellias are well watered and fed with a Rhododendron/Camellia feed to make sure they set buds for the spring. You can also cut back new grow on camellias to within a couple of centimetres to encourage flower buds.
4. Spray your box plants now to prevent box blight in the autumn with Top Box Health.
5. Plant your spring flowering bulbs in borders and containers. Narcissus, Alliums and other bulbs can be planted now. Tulip bulbs should be planted in November once the soil temperature has cooled down. We have a full range available in-store, ideal for garden and pots.
6. Plant your garlic and over winter onions.
7. Update your hanging baskets and containers now with winter/spring bedding plants and heathers for colour through the winter. Evergreen shrubs, Hellebores and Skimmias, Cyclamen and winter flowering Violas make great displays, lasting until early spring.
8. Rake leaf litter from lawns and borders, to make homemade leaf mould - an excellent soil improver.
9. Apply autumn lawn feed now to strengthen the lawns roots over winter.
There are no products listed under this category.