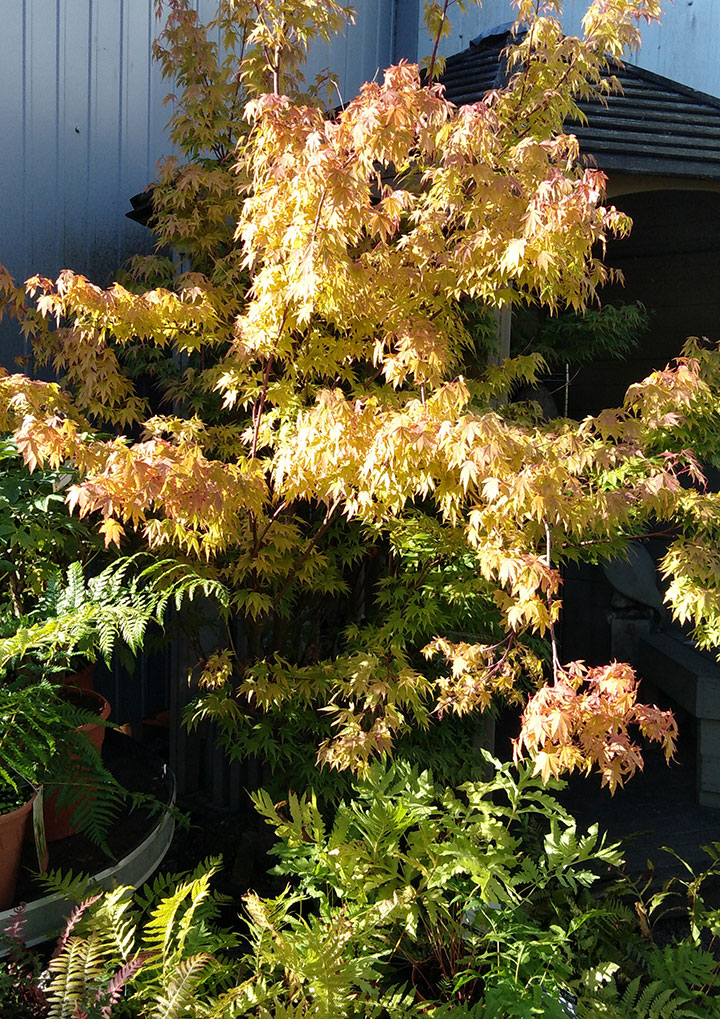 The Orchard's Gardening Tips This Autumn
Seasonal Interest
Warm days, cool nights and a fading slanting light heralds the start of Autumn time,when some of the most vibrant colours of the year are produced in the leaves of deciduous trees and shrubs.Ornamental grasses with their billowing silhouettes and fabulous plumes are the stars of the Autumn border. Planted within a shrub bed they can create high impact and texture; they are hardy and easy to maintain.
Grow Your Own
As well as being a fabulous time in the fruit garden for harvesting Apples & Pears Autumn is also an ideal time to sow vegetables for overwintering. Turnip, Spinach Winter lettuce, Onion sets and Garlic are just a few of the tasty temptations that can be sown now.

Spring Bulbs
Bulbs are some of the easiest and most rewarding plants to grow. Daffodils, Tulips, Snowdrops, Crocus, Bluebells, Alliums etc can be planted now (through until November) to create a succession of colour which will brighten up the short days of early spring.

Lawn Care
Investing time in autumn lawn care will pay dividends next spring and summer with a greener, lusher and more resilient lawn. Various tasks such as aerating, scarifying, top dressing and moss treatment are all vital jobs that can be undertaken throughout Autumn. If creating a new lawn seed is best sown from late summer to mid-autumn; there is less competition from weeds, and the soil is warm, and damp from rain - perfect for seeds to germinate!

Instant Autumn/Winter Bedding Colour
Now is the perfect time to plant a whole combination of Autumn/Winter bedding to create instant seasonal impact in containers or the border. Cyclamen, violas, pansies, winter cherries, garden mums etc – are all hardy enough to be outdoors throughout the Autumn/Winter.